The theme for this month's Rock the Shot June Photo Challenge is Dads! This particular shot was William's and my first family shoot as LaForge Photography! (See their family shoots here). This shot was taken 2 years ago, but is still one of my favorites. I love the colors and expressions they both share. It stars the adorable Ava who just turned 4. (See her Birthday Portraits here). She is growing up so fast! I love this sweet moment we captured of Ava and her dad. Her laugh and his smile are so genuine, it makes me smile.
We have another submission with this cute little girl: Click here to view her flower picture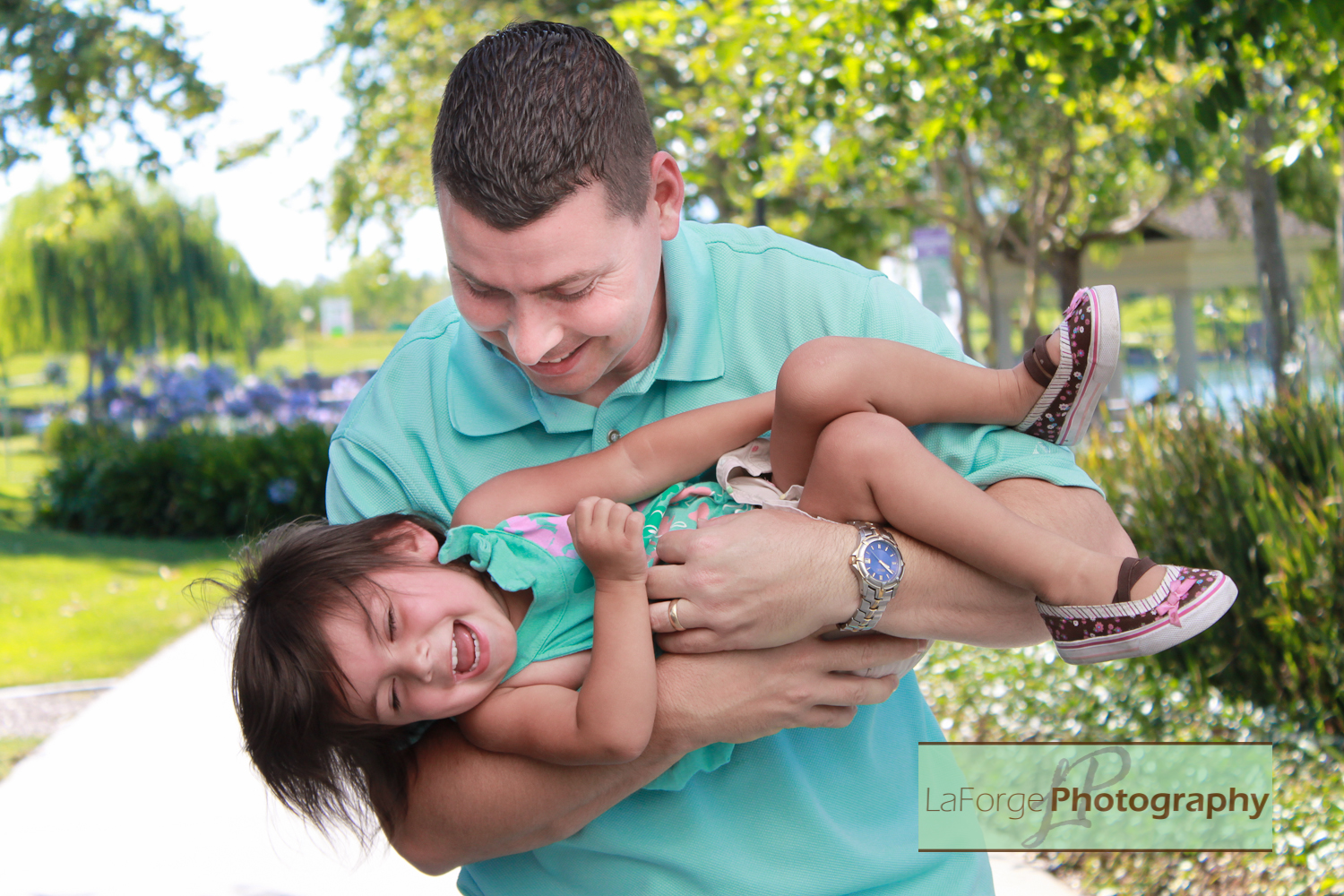 This shot was taken from a Canon T1i, the lens was Canon 18-55 mm.